SINATRA Music FRANK SINATRA Music My Way Music by Sinatra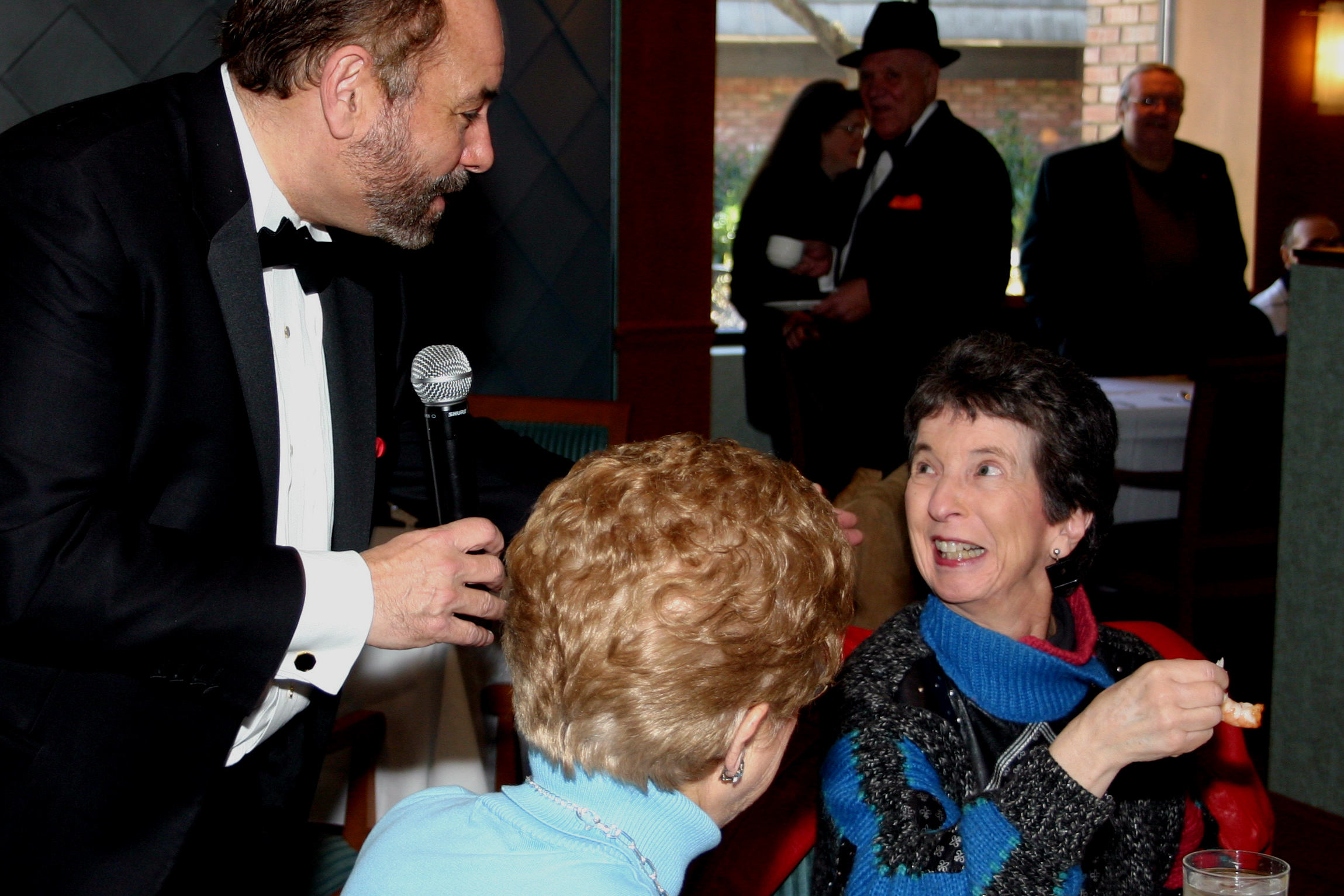 Would You Like to Have Fun?
LIVE RADIO SHOW
Saturday Nights on 1370AM from 6 'til 8Great Music of the 30's, 40's, 50's, and 60's
Win PRIZES and Meet CELEBRITIES
Find where the fun is in town.
Call in at (410) 481-1370
NIGHT AT THE COPA brings back GREAT RADIO and LIVE DINNER PERFORMANCES to BALTIMORE with Sinatra Music and Music by Sinatra and his friends.
APPEARING NOW AT THE FOLLOWING GREAT RESTAURANTS:
Velleggia's Italian Restaurant in Little Italy Thursdays from 7-8:30 (410) 685-2620
Pikesville Hilton Fountainside Brunch 11:30-1:30 (410) 415-6223 Next Show July 6
Gianni's Italian Bistro in Arbutus 6-7:30   (410) 242-4555   Next Show June 17
New China Restaurant   No show, just good low-priced Chinese food – Delivery Available (410) 602-2888
Order our new CD! Only $12. It's GREAT! (443) 742-7974
Posted on: June 5, 2008, by :
Ellis